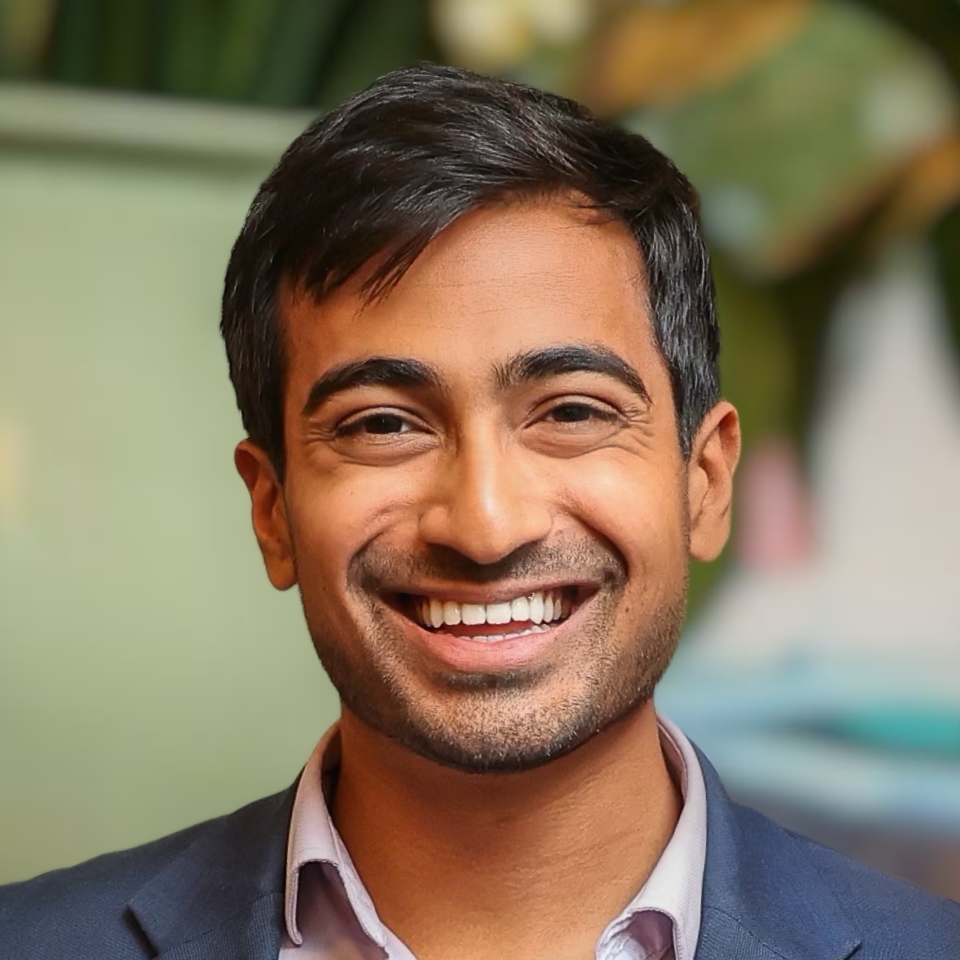 Nik Marda
Tech & Politics @Stanford
What I Do
I'm a senior at Stanford University pursuing an M.S. in computer science and a B.A.H. in political science. I work on problems at the intersection of technology and government, with a focus on helping policymakers harness and regulate artificial intelligence. Currently, I am serving as Co-President of the Stanford Public Interest Tech Lab and Co-Director of the Stanford Tech History Project while supporting multiple initiatives in tech policy and civic tech. If you want to get in touch, feel free to send me an email, reach out on LinkedIn, or follow me on Twitter!
What I've Done
Researched with...
National Security Commission on Artificial Intelligence, where I supported the lines of effort focused on AI ethics and threat analysis.
Tech Talent Project, where I coordinated and synthesized research to help strengthen tech-related capacity, policy, and personnel across the federal government.
Stanford Political Science Department, where I am working on my honors thesis.
Stanford Technology Law Review, where I served as a UG editor for the 2019-20 academic year.
Stanford Cyber Policy Center, where I researched technical, policy, and legal solutions to deepfakes.
Stanford Human-Computer Interaction Group, where I wrote code to study teamwork.
MIT Mathematics Department, where I worked on an open problem in combinatorial geometry.
Wrote stuff...
Built things...
Created cloud-related tools and tutorials as a Product Management Fellow and Civic Digital Fellow at the National Institutes of Health. I worked on the National Center for Biotechnology Information's website, which is one of the most accessed federal websites with over 1.5 billion visits per year.
Increasing the accessibility and transparency of data about Stanford University as a Co-Founder and Strategic Director of the Stanford Open Data Project.
Crunched numbers...
As a data scientist for a very competitive 2018 Congressional race, I applied data science and machine learning techniques to prepare a report on improving the candidate's visibility. The recommendations were followed by the campaign.
As Director of Technology for Stanford in Government, I developed an algorithm to match nearly 500 fellowship applicants with reviewers.
I was a teaching assistant for Art of Problem Solving, where I helped hundreds of students across over a dozen advanced math classes.
Back in the day, I won the Minnesota State Math Tournament. I also led my high school team to 4th Place at the 2016 & 2017 State Tournaments after not qualifying for the State Tournament since 2005.
Talked a lot...
Spoke on "The Dot-Gov Boom" panel, which focused on building modern websites for the federal government. My comments were picked up in multiple news outlets and I got a dope picture out of it.
Answered many phone calls as a legislative intern for Senator Amy Klobuchar during an impeachment trial, escalating tensions with Iran, the decisive phase of the Democratic primary, and a global pandemic. I also wrote numerous memos on topics such as rural broadband, unfair advertising by Big Tech, data coordination to combat human trafficking, and tech-induced mental illnesses.
Spoke to 100+ high school students at Inspirit AI about developing AI in the public interest.
Co-hosted the Solving Systems Podcast, a biweekly conversation with calculus teacher Jake Johnson. It was an iTunes Top 150 Education Podcast.
Many moons ago, I convinced enough people that I understood international politics to qualify for the Minnesota State Speech Competition in Extemporaneous Speaking.
Drank many cups of coffee...
Artificial Intelligence
I took CS 221 (Artificial Intelligence) and CS 229 (Machine Learning). My sleep took a toll.
Artificial Intelligence, but with more "ethics" and "society"
Coursework has included The Philosophy & Ethics of Information at Oxford, Designing AI for Human Well-Being, Social & Economic Impact of AI, Building Trust in Autonomy, and Seminar on AI Safety.
Computer Science
Finished the core and dumped it too.
Mathematics
Took the Honors Discrete Math Sequence. Never taking MTWThF 9:30s again.
Political Science
Completed graduate coursework in American Political Institutions and High-Stakes Politics. In Data Science for Politics, I created the class's most accurate model for the 2018 House elections, predicting 234 Democrats overall (there were 235) with 94% accuracy by race. @FiveThirtyEight please hire me!
Product & Design
Alumnus of ME410A (Tech and Innovation Foresight), CS147 (Human-Computer Interaction), and CS278 (Social Computing).
Random
Some of the best classes I've taken were Creative Nonfiction, Humanities Core, and Social Dance.
In between cups of coffee, I...